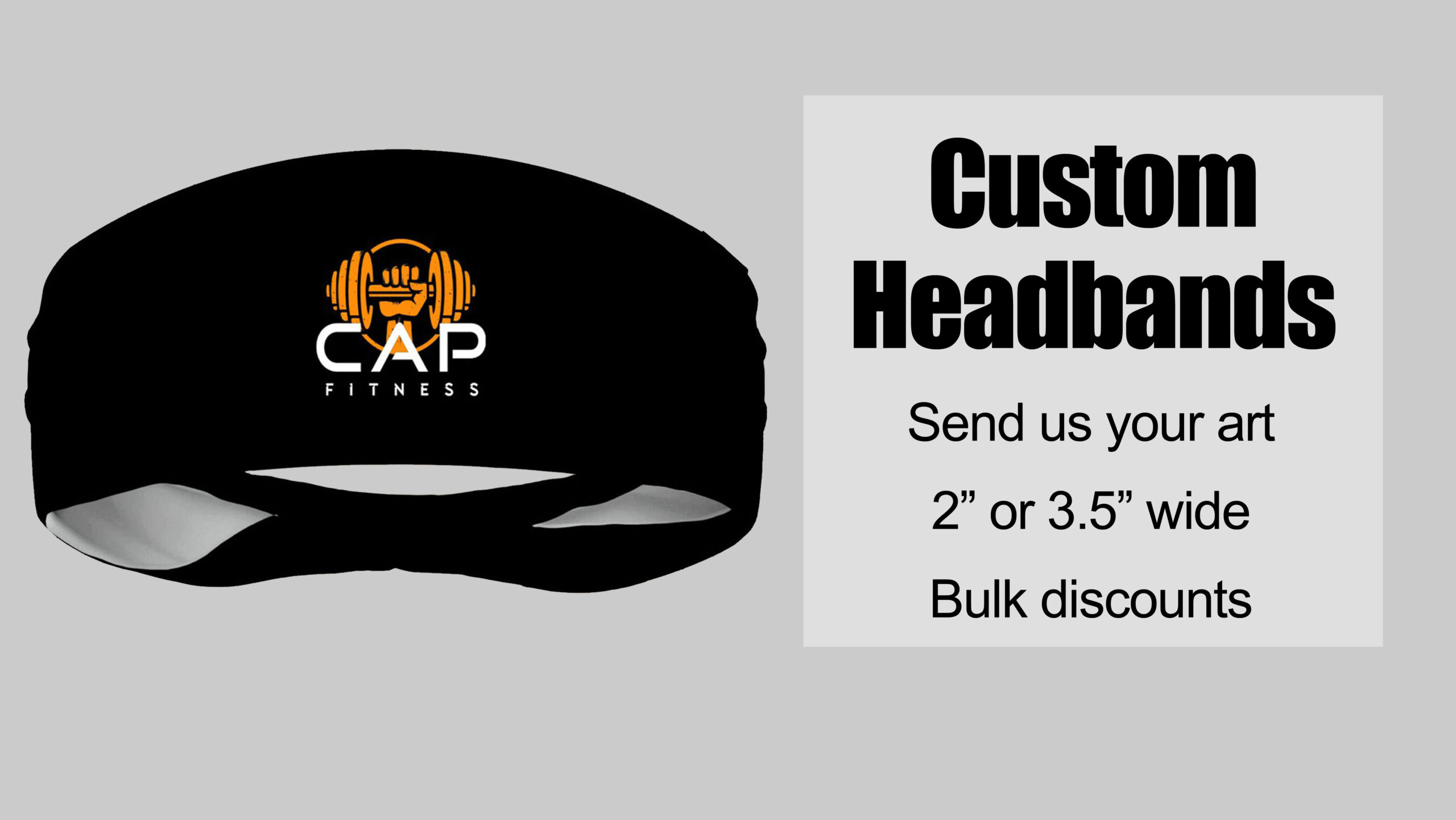 About:
Custom Headbands make for a perfect way to promote your business!! We have no minimum purchase. Please email us at ColorbandCreative@gmail.com your artwork, color of headband, and whether you would like 2″ wide headbands
,

or 3.5″ wide headbands and we will send you a layout of what the headbands will look like. We will also send you a quote. We have bulk discounts. The more headbands you order, the less it will be per headband!
Email: Ashley at ColorbandCreative@gmail.com
-Artwork or Text
-Color of Headband
-2″ wide or 3.5″ wide 
-Quantity
3.5″ Custom Headbands

2″ Custom Headbands

((YOU'LL LOVE IT))
-Keep your hair out of your face and under control with our Colorband.
((MADE FOR MOVEMENT))
-Slip Resistant
-Sweat Absorbent
-Fashionable and Functional
-Sewn with love in Blauvelt, New York
-Made with Polyester Spandex Performance Fabric
((HEADBAND STYLES))
-3.5 inches on the front and 1 inch on the back OR 2″ wide
-Made with one piece of material
-High quality
-Double Sided
-Finished Edges
((CARE))
-Machine wash with cold water
-Lay flat to dry
((PROCESSING))
-3-5 business days
((SHIPPING))
-Shipped in 3-5 business days
((MEDIA))
-Connect with us: @colorbandcreative
-Visit our Etsy shop: colorbandcreative.etsy.com
((THANK YOU))
Thank you for shopping at Colorband Creative! Let us know if you have any questions. We are always happy to help you.