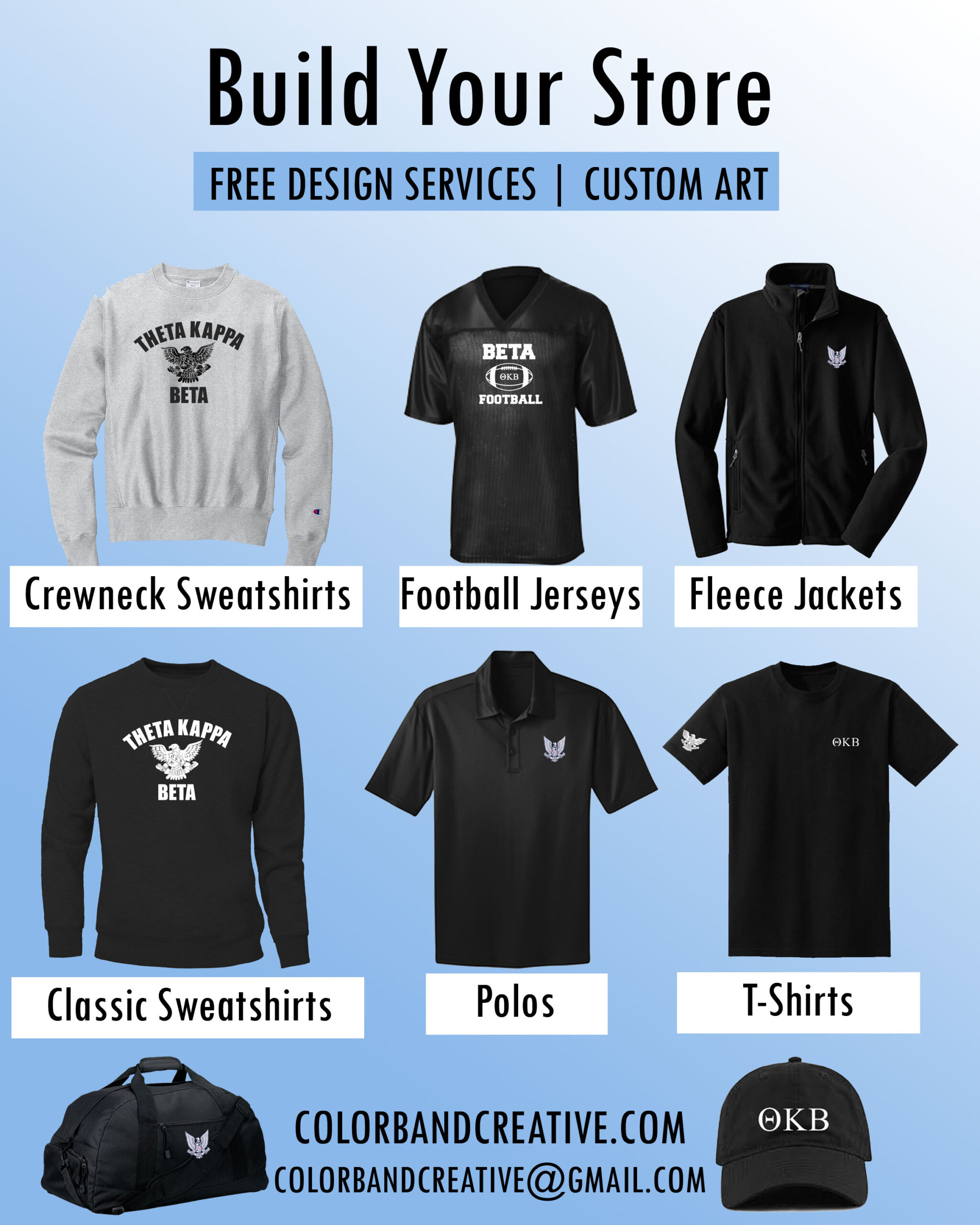 Custom items are a great way to promote your brand and we are here to help!
CUSTOMIZE YOUR PRODUCT:
We can customize a variety of products for you including apparel and accessories.
APPAREL TO SELECT FROM:
-Sports Bras
-T-Shirts, Polos, Long Sleeves, Football Jerseys
-Sweatpants, Leggings
-Sweatshirts, Fleece Jackets, Crewnecks
ACCESSORIES TO SELECT FROM:
Dog Bandanas
Headbands
Pillows
Coozies
Camp Bags, Tote Bags, Duffel Bags
Towels
Lamps
Water Bottles
Hats
Build Your Store:
Step 1: Select your products
Step 2: Send us your art and we will show you what the items will look like.
Step 4: We set up a storefront.
Step 5: Teammates can preorder items by a specific deadline.
Step 6: We produce the items and ship them to you or individuals.
You also can order in bulk and don't necessarily need to build a storefront.
ABOUT YOUR CUSTOM ORDER:
-We have bulk discounts
-The more items that you order the less it will cost per item
-Select the item you would like to purchase
-Please send us the quantity of items you would like to order, your artwork, and the color of item
-We will send a layout of what your products will look like
CONTACT US:
Please email us at ColorbandCreative@gmail.com and we are happy to help you with your custom order!!!
-SIZING-
(Sweatshirts, Tank Tops, Shirts, Long Sleeves, Leggings, Sweatpants)
ADULT -XS, S, M, L, XL
KIDS- XS, S, M, L, XL
-PROCESSING:
3-5 business days
-Our shirts, tanks, and headbands are printed and ready to ship within 1-3 business days.
SHIPPING:
-3-5 Business Days (USPS)
-You will receive an email with shipping and tracking info as soon as your item ships.
-SOCIAL MEDIA-
-Connect with us: @colorbandcreative