7 Interesting Facts About Running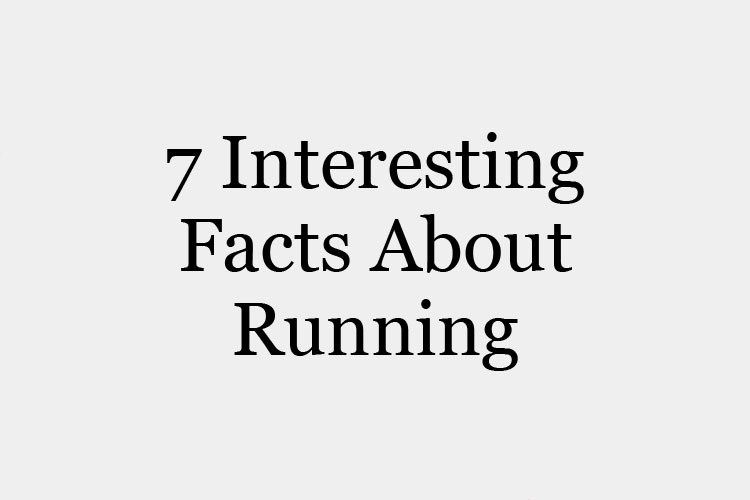 Running burns calories, builds muscle, busts stress, and boosts your heart health. The benefits are endless. All you have to do is grab a pair of sneakers and go! Listed below are some interesting facts about running to know!
FACTS:
1. Running outside at the same pace as on the treadmill burns more calories due to air resistance
2. Your feet can produce up to a pint of sweat each day
3. Fauja Singh is the oldest marathon finisher. He completed his last race at 101 years old
4. Under 600 people have completed a marathon on all 7 continents
5. 1984 was the first women's marathon in the Olympics
6. It takes 200 muscles to take a step when you run
7. The foot has 26 bones, 33 joints, and 112 ligaments
BENEFITS:
1. Running improves your productivity for the day
2. Improves heart health
3. Jump-starts your metabolism
4. Better joint health
5. Improved mental health
6. Improved sleep
7. Catch a runner's high
Running can add years to your life expectancy. Also, a basic level of fitness has been linked to consistently to better brain and memory function in later years. So, what are you waiting for? Start running!
You can keep your hair out of your face and under control with our non slip COLORBANDS! Below you'll find our blue stock collection. We have FREE shipping.