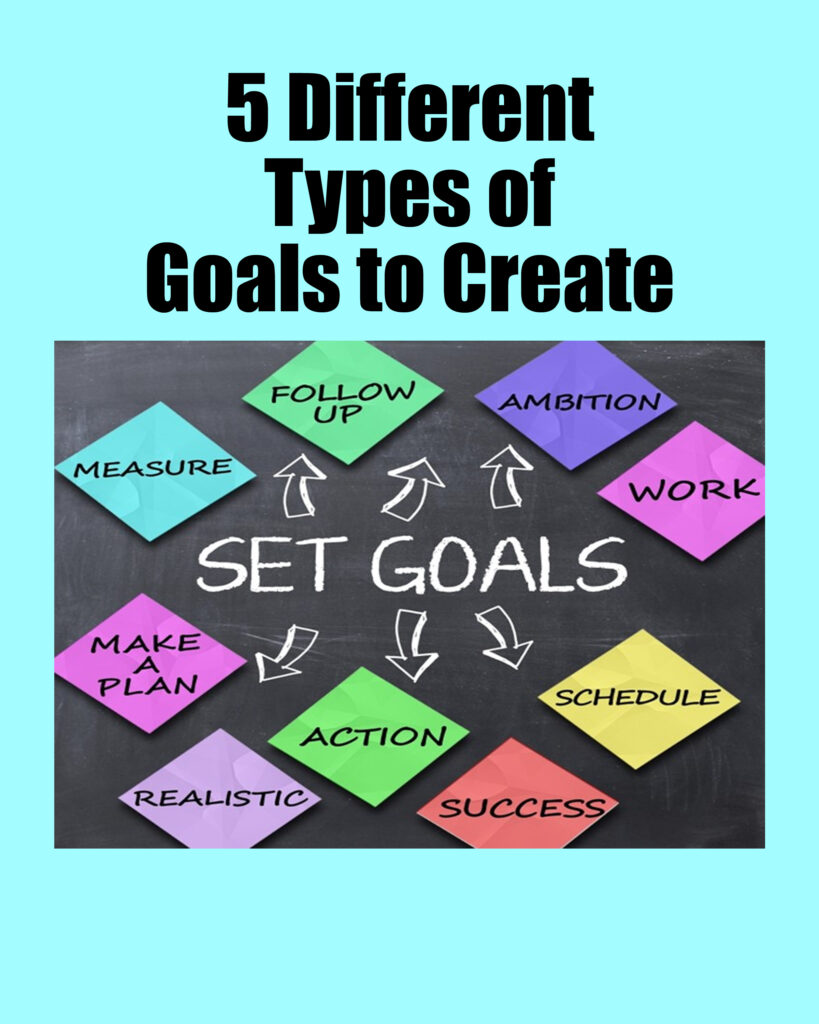 Setting goals is super important, as this is the first step that can help you get to where you want to be in your life. We are going to list five different types of goals to set so that you can achieve a well-balanced life at both work and at home. You can do anything you want in your life. All you need to do is simply create a goal and then you need to have an action plan, but we will get further into that on another post.
What kind of goals should you set?
Before we dive deeper into this post, you need to make sure that your goals are S.M.A.R.T. goals.
What are S.M.A.R.T. goals?
These are goals that are specific, measurable, achievable, realistic, and timely. This method helps you stay organized and actually reach your goals by a specific date.
Below we will not only list five different types of goals to set, but we will also list examples of broad goals that you can set for yourself. You will need to take the broad goals that we list and make them more relatable to yourself as well as make them more specific. Instead of 'Stretch', which is one of the goals that I listed below for an example, you would need to write 'Do my right and left lunges for one minute every day and get my left and right split by a specific date'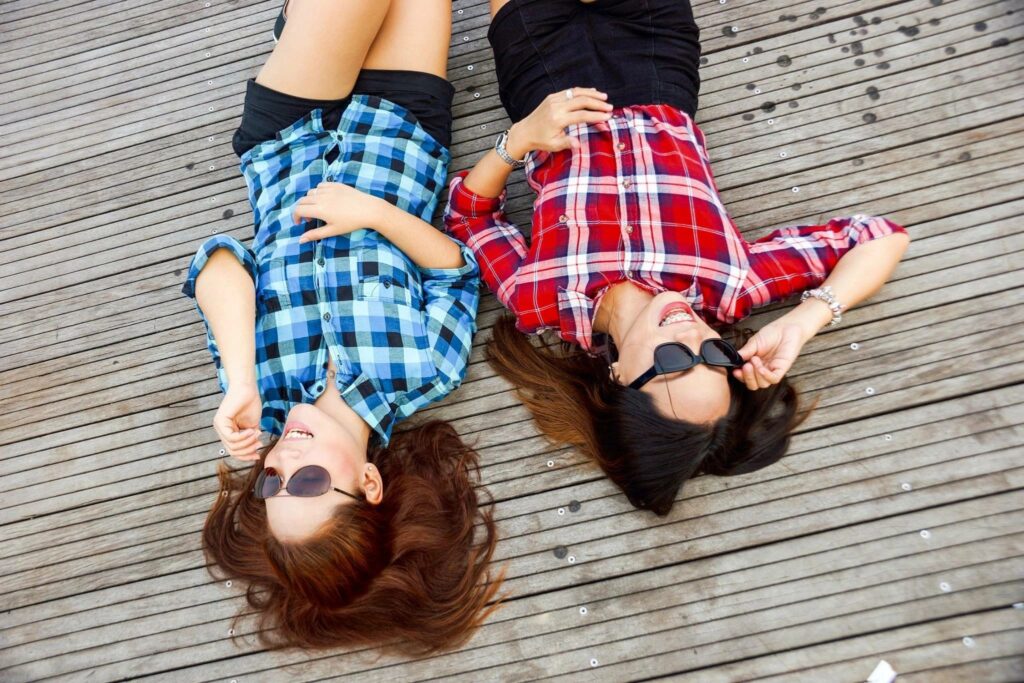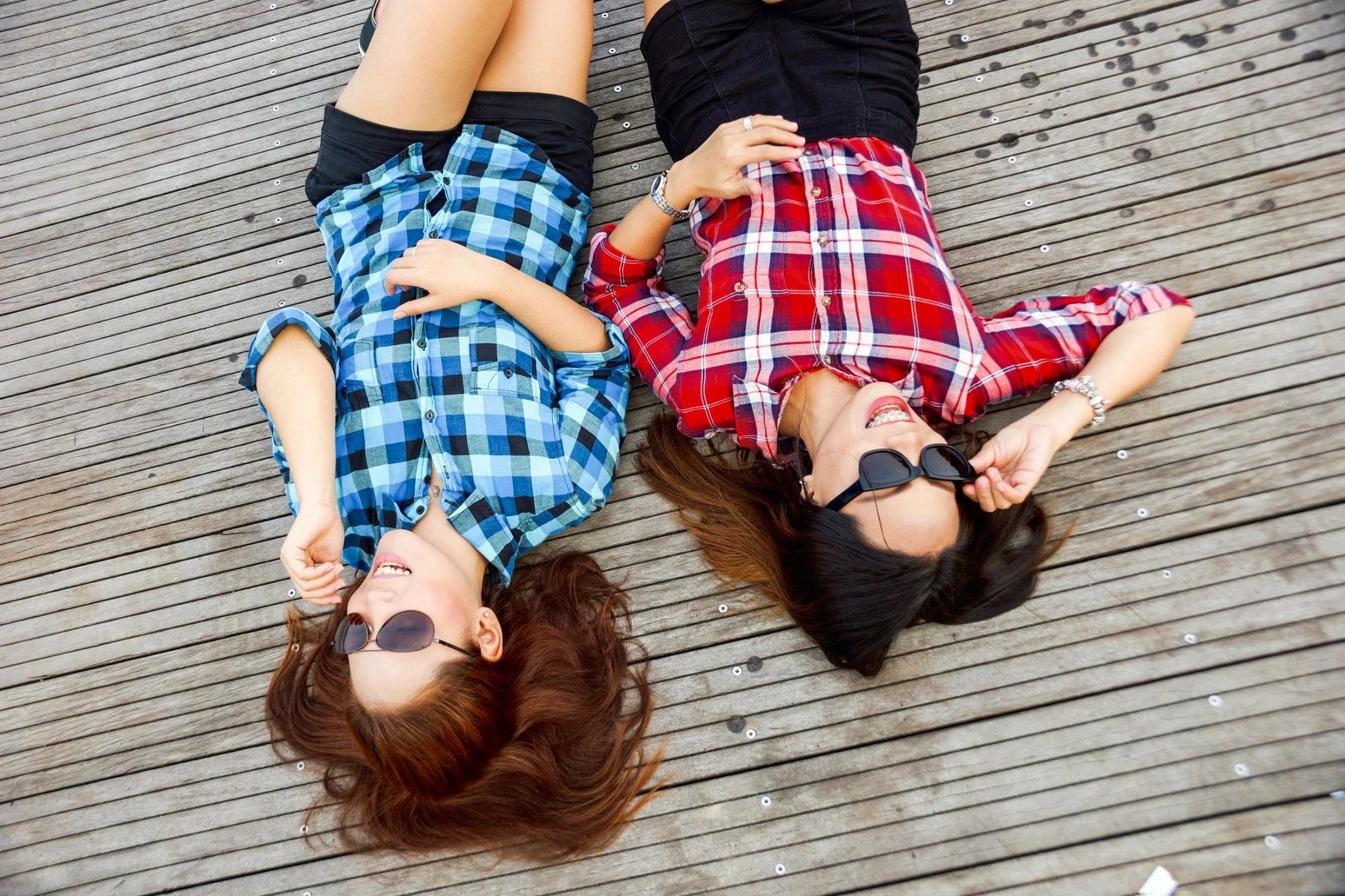 #1: Relationship Goals (Family, Friends, Romantic)
Why is it important to set relationship goals? Relationship goals with family and friends are arguably the most important, as we are all social beings. You can only thrive and survive by having close relationships with our friends and family. Listed below are ideas of what kinds of goals that you can set with the people in your life!
Family goals: ((Plan a vacation as a family, go on a family road trip, be there for your children, have regular family meetings, attend all events for your child whether it be a soccer game or a dance recital, establish family traditions, be a good son, daughter, sibling, etc.))
Friendship goals: ((Don't take one another for granted, appreciate them, spend quality time with your friends, set dates to see your friends next, invest time into your friendship, be honest, keep promises and commitments, don't gossip behind your friends back, be understanding, communicate, go on a road trip, plan a coffee date, go out to eat, attend a concert, create the ultimate friendship bucket list, go to the beach, go apple picking, etc.)
Relationship goals: Choose your life partner, go out on regular date nights, support each other's dreams and goals, do something new once a month, communicate, go on vacation, decide whether or not you want kids, discuss marriage, discuss money, create a bucket list together)
#2: Financial Goals (Saving, Spending, Money)
Why is it important to set Financial Goals? Setting financial goals can help us take control and feel more confident about our spending decisions. Plan out how much time it will take to reach each goal and how much money you will need to contribute within that period. Identifying goals and creating a realistic plan for them allows you to track progress and can motivate you to keep going.
Financial Goals: (Paying off debt, saving for retirement, buying a home, starting a business, feeling financially secure, etc.)
Saving Goals: Set your goal as far as what do you want to save. Is it a vacation, college education for your kids, a down payment on a house, or retirement? Decide what you are working toward rather than choosing a number or vague idea of 'saving more'.
((Set a specific savings goal, set a savings deadline, track your goals, break down your savings goal into smaller chunks, automate your goals by setting up an investment account whether it be a IRA or brokerage account))
#3: Career Goals (Work, Business, Sales)
Why are career goals important? A career goal is setting short-term and long-term objectives related to one's career path. Setting career goals is important, as it helps propel individuals to actually accomplish whatever it is that they want to do.
Career Goals: (Goal: CEO of a large engineering company: Steps: Graduate High School, Graduate College with a degree in engineering, Work for an engineering firm, Enroll in a management position, Advance studies, XYZ)
Business Goals: (Goal: Successful Business Owner: Steps: Figure out what kind of product or service you want to offer, design a website, use search engines to drive traffic to your site, figure out a problem that people have that needs to be solved, learn from other successful entrepreneurs, have self confidence, learn about marketing, learn about sales, XYZ)
#4: Bucket List Goals (Travel + Things to Do)
Why is it important to create a bucket list? A bucket list will give you purpose in your life and bring you the ultimate joy, as you will be able to create lasting memories. Memories are one of life's greatest treasures. The list will make you think about what is important to you.
Travel Goals: (Visit all 50 states, Travel Internationally, Backpack through Europe, Visit Epcot in Disneyworld, Swim with Whale Sharks, etc.)
Things to Do: (Zip Lining, Whitewater Rafting, Cat Cafe, Hold an Owl, Snorkeling, Sailing, Surf Lesson, Waterfalls, Swim with Dolphins, etc.)
#5: Fitness Goals (Health + Wellness)
Why is it important to have goals for your health? It is important to focus on your health and wellness goals, as exercising and eating well can help reduce the risk of diseases such as high blood pressure.
Health Goals: (Drink 8 cups of water a day, eat healthier, have more fruits and vegetables, have desert 1 time a week, etc.)
Wellness Goals: ((Journal, read a book, donate time or money, be kind, be giving, etc.)
Fitness Goals: (Stretch, run 1 mile a day, walk 10K steps a day, ab workout, yoga classes, etc.)
How to Actually Achieve Your Goals?
Once you write out a basic list of goals that you want to complete you need to make each goal more specific and create an action plan. The action plan consists of specific steps you need to take in order to get to your goal.
Original Goal: Stretch
Updated Goal: Get my right and left split in a month
Action Plan: Right and left lunges for 10 seconds on each side every morning